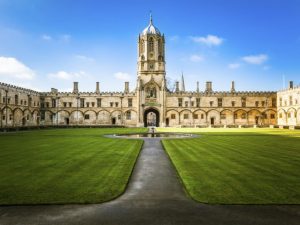 WELCOME TO CHRIST CHURCH AT THE UNIVERSITY OF OXFORD
Christ Church is one of the colleges of Oxford University and sits in the heart of the city. Founded in 1546, today it is a key part of a very modern university, offering a home, undergraduate teaching and graduate supervision to over six hundred students. Its academic staff cover almost all subjects taught at Oxford. It stands out for its size, the beauty of its buildings, and its welcoming atmosphere, as well as the distinguished research and teaching that goes on within its walls. It is unique in another way too: it is a cathedral as well as a college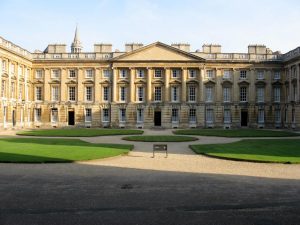 ACCOMMODATION
CHRIST CHURCH COLLEGE ROOMS
Christ Church offers an unique opportunity for IBC Delegates to stay in its historical building which reflect the different centuries since the College's foundation. You can book a single, twin and double bedrooms for the duration of IBC Congress.
The promotion code is IBC2019 so please type this in before selecting dates.
IBC would advise you check in on April 1st at the latest and check out on April 4th as there is a Gala Dinner on April 3rd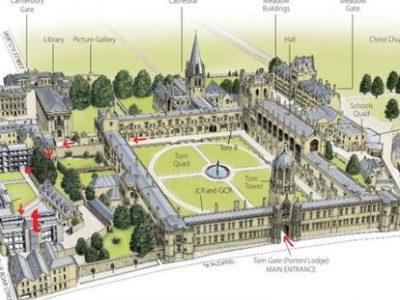 DIRECTIONS TO CHRIST CHURCH
GETTING TO OXFORD
Getting to Oxford is easy by train, car, or coach. The University provides helpful information about transport . Other information about travelling to Oxford can be found on the Oxford City Guide website.
OFFICIAL ADDRESS
Sir Michael Dummett Lecture Theatre Christ Church College, St. Aldates, OX1 1DP, Oxford, Oxfordshire, England, United Kingdom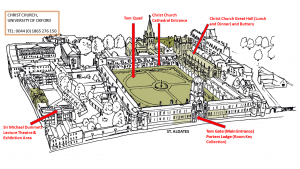 ---
Parking
There is NO parking available at Christ Church and city centre parking in Oxford is limited. Find more information about car parks and Park and Ride : https://www.oxford.gov.uk/homepage/41/car_parks_in_oxford
Oxford is about 60 miles (90 kms) northwest of London and has excellent road and national links. Regular coach services connect Oxford with London and also with London Heathrow and London Gatwick Airports.
The Airline coach service (Tel: 0044 (0) 1865 785400) operates a 24 hour service that connects London Heathrow and London Gatwick Airports to Oxford.
The Oxford Express coach service operates a frequent 24 hour direct service connecting London (London Victoria, Grosvenor Gardens, Marble Arch, Baker Street/Gloucester Place and Hillingdon) to Oxford (Tel: 0044 (0) 1865785410).
The Oxford Tube coach service connects London (Grosvenor Gardens, Marble Arch, Notting Hill Gate, Shepherd's Bush, Hillingdon) to Gloucester Green Coach station in Oxford (0044 (0) 1865772 250)
By train a direct service operates between London Paddington Railway station and Oxford every 30 minutes. For information contact National Rail Enquiries (Tel: 0044 (0) 3457484950)
Christ Church is a fifteen minute walk or a ten minute bus ride from Oxford station. A number of local buses stop outside Tom Gate.
For more information see:
https://www.oxford.gov.uk/info/20012/parking_and_travel/495/public_transport
Gate Hours
Tom Gate is open from 6am to 8pm. If you have booked accommodation in Christ Church your room fob will allow access through the small wicket gate at Tom Gate at all hours. If the gate is locked and you are not staying at Christ Church please ring the bell to contact the Duty Porter.
You can also access the college through Canterbury Gate from 8am to 5:30pm (or until midnight using a room fob).
Catering
The dress code for the Lunches and Dinners on Monday and Tuesday is smart (not black tie).

Breakfast for those who have booked B&B accommodation in Christ Church is available in the Great Hall from 7:30am to 9am.

The Buttery Bar, adjacent to the Great Hall, is open after dinner on Monday and Tuesday night.
Local Cafés, Restaurants and Pubs
George & Danver | 94 St Aldate's | 8am-12am | Tel. 01865 245952
Barista coffee, fresh-baked bagels, cakes and ice cream in an independent all-day eatery
Café Loco | 85-87 St Aldate's | 7:30am-6pm | Tel. 01865 200959
Modern, Mad Hatter-themed cafe serving sandwiches, salads, cakes and afternoon tea
Art Café | 14 Bonn Square | 7am-7pm | Tel. 01865 242464
Sandwich shop and café with an emphasis on homemade, organic and local produce
Shanghai 30's | 82 St Aldate's | 6pm-10:30pm | Tel. 01865 242230
Traditional Chinese restaurant
Quod Restaurant & Bar | 92-94 High Street | 7am-11pm | Tel. 01865 202505
Hotel restaurant serving a variety of seasonal dishes
St Aldates Tavern | 108 St Aldate's | 11:30am-11pm | Tel. 01865 241185
Traditional pub with a buffet menu
The House | Wheatsheaf Yard | 5pm-12am | Tel. 01865 724433
Stylish cocktail bar