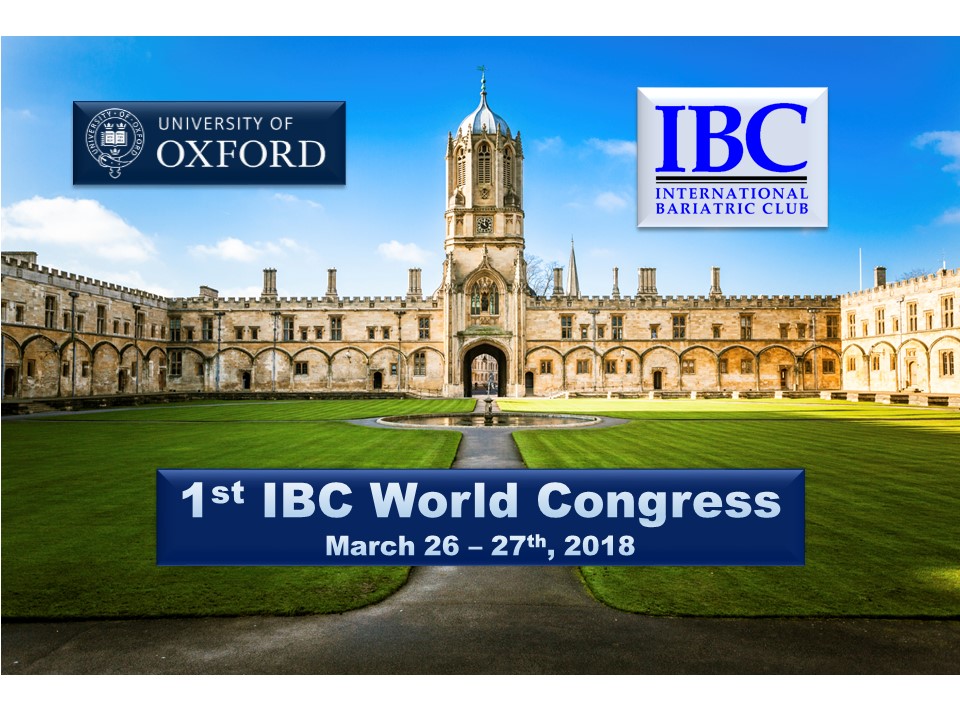 On behalf of the International Bariatric Club (IBC) and the University of Oxford I am delighted to invite you to the 1st IBC Oxford Congress to be held from March 26th-27th, 2018 at Christ Church, University of Oxford.
Haris Khwaja MD, DPhil (Oxon), FRCS
Director: IBC Oxford 2018 Congress Christ Church, University of Oxford
This congress will provide a unique opportunity to learn and interact with international experts in the field of obesity and diabetes. There will be ample opportunity for questions and discussion with delegates from over 35 countries during the scientific sessions and over lunch and dinner which will be held in the magnificent Christ Church Hall.
Bruno Sgromo, MD
Co-Director: IBC Oxford Congress